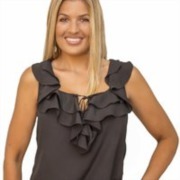 About Angie
Angie Curkovic has a Bachelor's degree in Communication, with a Minor in Interdisciplinary Studies. Prior to working in real estate, Angie worked in insurance and investments so she can see things from alternate points. Her pride is her exceptional customer service and dedication to her clients. Angie is there for her clients throughout every step of the process. She is a true professional and an asset to her buyers and sellers. Partnered with the first class support team at Equity Realty, the service Angie provides her clients is unparalleled. She has traveled the world, and yet has chosen Naples as her home.  Being a Naples resident for the last fourteen years, Angie has a vast knowledge of the market.  Angie enjoys all the beauty Naples has to offer, and spends her spare time with her family or her horses.  She also enjoys taking her boat out and seeing the real Naples; on the water. She is thankful that God has Blessed her life and allows her to do something she truly enjoys; touching the lives of many of her clients while helping them find their ideal lifestyle. 
Angie's Testimonials
Wei
"Dear Angie, I am very pleased with the property and thanks a lot to you. You are so professional, patient, thorough, and very diligent. Truly a pleasure to work with you."
Cathy
"Thank you Angie – for everything... You make this process so easy. Being out of town and buying a home is tough, and you make it so much easier! Thank you and Happy Thanksgiving."
Mike and Cathy
"Angie, YOU were a pleasure to work WITH... Both Cathy and I were impressed (and still are) with the thoroughness, integrity, and guidance you provided... Thanks again"
Steve Boyce
" I decided I wanted to look for a place in Florida. A friend of mine has a place in Naples and really likes it so I decided to start my search there. He recommended Equity Realty. I went on the site to set up a search and was contacted by Angie Curkovic. We talked about what kind of place I was looking for and she set up several search runs for me. As I went through the searches I picked out ones the caught my eye and we further refined the searches to match the ones I liked. Once we had about a dozen properties selected, I flew down to Naples and met with Angie to look at them. It was a great experience. I learned what areas I liked and didn't like and we made an offer on a property. Unfortunately, I didn't get that one but I continued my search with Angie. It was much easier now because I had seen the developments in person and knew what I was looking for. A few weeks later, a new unit in my favorite development came on the market. I told Angie I was interested but couldn't come back down right away. She was able to do a video tour for me and the unit looked great. I put an offer in on it and with Angie's help was able to successfully negotiate a purchase. She handled all of the details for me. I flew down for a home inspection before settlement and the unit looked great. Angie also recommended a property manager for me since I intended to rent the unit out and he turned out to be great too. I was truly impressed with how nice Angie was to work with. She listened to my comments on the units we looked at and continuously updated my search to narrow in on what I was looking for. She was a pleasure to work with and I have already recommended her to friends."
(How helpful was the website?) "Very helpful. The listings that I had given Angie in lower price range made me realize I wanted to be back on the beach." (In reference to Angie's knowledge, experience and professionalism) "Angie is all of the aforementioned including: honest, patient, and an agent with a tremendous amount of integrity." (In reference to the process and its ease) "Yes, the entire process was very clear cut and explained very well. I was happy that Angie referred me to Attorney Kevin Lottes as I had worked with on my sale at the Barcelona. Kevin was initially recommended to me by my attorney in NY." (Would you recommend Equity Realty and Angie?) "No doubt that I would recommend Equity Realty, and especially Angie. Your office is very professional and your staff is kind and courteous. Thank you very much."

Chris E.
Glenn and Nancy B.
"Earlier this year before heading to Florida for five weeks where we rented a condo in North Naples, we looked at various Naples websites with the intention of looking at properties while down there. The Equity Realty website which featured Angie Curkovich as a Naples beach area specialist attracted our attention. Angie quickly responded to our inquiries regarding beach area condos and sent us daily property listings weeks before arriving in Naples, which helped us immensely in our subsequent search. After meeting Angie for the first time in the Equity Realty office, we were immediately impressed by the friendliness of the staff and Angie's professionalism. She showed us many properties on their high tech monitors which enabled us to save time. We looked at numerous properties over several days, and Angie was very knowledgable. She also responded promptly to any subsequent questions we had via phone and email. There was never any pressure on her part to buy, which we appreciated greatly. Once we put in an offer, Angie handled all the details for our transaction, which was somewhat more complicated than most, and in the end, we were extremely pleasantly surprised at how painless it was! Her competence was impressive! We are so happy to have met Angie and worked with her, her staff, and all the others involved in the closing on our new property. We would recommend Angie without question."
Gloria B. and Joe R.
"Angie was amazing! She proactively contacted me when I was internet browsing, spent time discussing the market before my initial visit, showed us exactly the kinds of properties we were interested in, and then held our hand all the way through closing after we found one the first day. She was always more than willing to show it to our local advisors (my sister), handyman, decorator, etc. When the bank needed additional flood insurance info, she worked hard to see what they could provide. She was very pleasant to work with, no hard sell, continually sent market information, and tried hard to meet our needs rather than just sell something. She was also able to refer us to other services we needed, such as insurance, attorney, etc. We really appreciate her professionalism and are very happy with our new condo."
Trish
"Thank you so much for your help and guidance through this process. You have been great to work with."
Ken and Laura P.
"We wanted to thank you for assisting us in selling the condo. You made the transaction so easy to complete. We originally chose Equity Realty for the close proximity to the property we were selling. Within just a few minutes of speaking to Angie, we knew she was the right person for the job! In a very comfortable setting, she detailed all the comps in the neighborhood. She then gave us a truthful and accurate range where to price our condo (we didn't have to re-list it at a lower price!). The next day a professional photographer came over to take pictures and HD quality video. Although I live in Naples, I work internationally so the e-signature service was very beneficial. Not once did a call, email or text go unanswered. For our next property we will definitely call Angie!"
Pending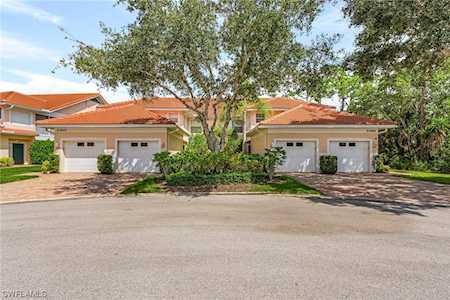 5395 Andover Dr #102
Naples, FL 34110
Cypress Pointe At Carlton Lakes