Kip and Joanmarie Lermann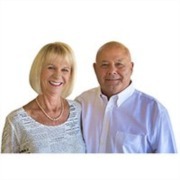 Kip and Joanmarie Customer Testimonials
About Kip & Joanmarie
Kip & Joanmarie had been vacationing in Southwest Florida since 1985 and finally moved to the area in 2000 with a passion for the Florida lifestyle. They travelled the Sunshine State extensively and found paradise truly resides in the Naples area. Former New Jersey residents, the Lermanns raised their two sons in the Morris County area. Joanmarie comes from a retail management background and later used that expertise to open an upscale flower shop on Captiva Island. Kip was an executive with a national retail branding, point of sale firm, consulting Fortune 500 companies in the Northeast. Prior, he was involved in commercial real estate sales, leasing and development with a boutique Broker representing select corporate clients.
Once settled in Florida, combining Kip's sales/marketing experience and Joanmarie' s creative flair for design and color, the couple opened an Interior Decorating and Window Treatment business, a local firm, targeting residential and commercial builders plus homeowners in Lee and Collier Counties. Their collective successful backgrounds have been a key advantage to assisting clients in real estate selection and also offering decorating suggestions for their client's home furnishings and accessories. The Lermanns team dynamics is always focused on exceeding their client's expectations. A dedication to detail, timely articulate communications, listening skills and a perseverance to find clients their dream home, is what makes this duo successful. It's all about making relationships that last long after the closing for Kip & Joanmarie.
Kip & Joanmarie's Testimonials
George & Suzanne, London, Ontario
"George and I came to search for a winter getaway without knowing much about the SW Florida market. Kip and Joanmarie held our hands and showed us a cross section of what was available within our budget and wish list. I would highly recommend them to anyone. I truly believe we would not have found our home away from home without their knowledge and guidance."
Jason, Wernersville, PA
Kip and Joanmarie provided us outstanding service from the beginning. Whether it was finding us properties that matched our criteria, helping us to explore the Naples area, negotiating our purchase or supporting us after the close, their service was second to none. We can't thank them enough for their efforts throughout the sales cycle and especially for the effort after the purchase was complete. It is rare to get the level of support we received after the sale was done.
Sarah & Panos, Hinckley, OH
"When we decided to move our family to Naples, Florida we had no idea where to begin. We had no family here and didn't know anybody. We were so lucky to get connected with the Lermanns! They helped us with every step of the moving process. They were so knowledgeable about the area, but beyond that, they understood our concerns, and our need to make this cross country transition as 'easy' as possible for the kids. They were always available to take our calls, answer our questions, and provide us with all the information necessary to purchase our home. From the first cross country phone call to the very last signature on our purchase agreement, Kip & Joanmarie Lermann of Naplesguru.com were fantastic to work with."
George & B.J., Blackwood, NJ
"Kip & Joanmarie,
Just wanted to send you a quick e-mail to let you know how much we are enjoying our new home here in Florida. As I'm sure you remember, for now we will still be traveling back to New Jersey periodically, but will eventually make this our permanent residence. Not only did you find the perfect match for us based on our needs, you were both so helpful in walking us through the whole purchase/closing process. Thanks again!"
John & Janice, Franklin, WI
"Dear Kip & Joanmarie Lermann, Team Lermann are knowledgeable and experienced in the real estate business. You did a great job of understanding our wants and needs to helps us find our dream home for our future retirement years. As a team you both complimented each other very well and provided Janice and I with great prompt service. You both know the Naples and surrounding areas very well as we visited almost twenty properties within a 3 day period. The upfront work you did prior to our trip down to Naples helped Janice and I feel the visit to Naples would be worth our time and money. In closing, we would not hesitate to use your services if needed. If you would like to use Janice or me as a reference we would be more than happy to do so.
Norm and Janet
"My wife Janet and I live in Annapolis, Maryland and have discussed getting a place in Southern Florida where we could spend our Winter months and possibly relocate to, some time after we retire. Janet had been looking at the Equity website and Joanmarie immediately contacted her and that contact began the long process for us to purchase our condo. We had planned a trip to Sanibel Island in late January of 2012 and Janet contacted Joanmarie to set up a day to look at condos. We drove to the Equity offices, met Kip and Joanmarie, who then spent an entire day showing us several condos in several communities based on the emails that Joanmarie and Janet had exchanged over several months prior to our visit. That day was key for us to help narrow down what we did not want, as well as to convince us what was affordable and possible. After going through a similar but less intense activity in the West Palm Beach and Jupiter area with a realtor from West Palm, we determined that we wanted to make our purchase on the Gulf side near Naples versus the Atlantic side. Janet and Joanmarie had maintained occasional email contact but ramped up again as we approached our return to Naples in May 2014. We arrived at lunch time Sunday afternoon and at our request, Kip and Joanmarie spent several hours that afternoon showing us additional units and communities as we continued to change and refine our requirements. We started looking at communities with lots of amenities and then focused at communities closer to the beaches. We got off to an early start Monday and spent most of the day going from one place to another until we found the condo in the community that we zeroed in on. Kip and Joanmarie had actually packed some drinks and snacks so that we could focus on looking. I recall eating a granola bar and drinking a cold water while Kip tired to reach the listing agent of the unit we wanted to put a contract in while we were still parked in its driveway. We returned to the Equity offices late that afternoon and used the big screen in their media room as JoanMarie interactively filled in the required paperwork and contract information. They printed the contract, we signed it and went home for the day. We did refine some of the contract paperwork the next morning and then took some time to relax and enjoy Naples. We left for a week tp Orlando and Kip continued to coordinate a few remaining contract negotiations and amendments, but did so electronically from that point on. Over the next several weeks, as our contract advanced, Kip was continuously electronically sending reminders of when deposits and specific documentation was required based on the details of the contract. Any time a snag came up, Kip was usually the person in the middle ensuring that it was resolved to everyone's satisfaction. Kip also represented us during the home inspection and took care to quickly coordinate getting our contract amended to require that the seller cover the short list of issues that needed to be repaired. I am not sure if it is a requirement, but Kip and Joanmarie produced a video to document an inventory of everything that was purchased with the house (the house was already furnished and we purchased the furniture as part of our contract). They also participated on our behalf at the closing and produced another video of the home and its contents to verify the contents before and after. Finally, after the closing, Kip travelled to our community to deliver the keys for the home, garage, main gate, mail box, etc. provided at closing to a representative of ours that is watching our home during our absence. Working with Kip and Joanmarie has been a wonderful and rewarding experience. They have demonstrated a high degree of integrity and professionalism that is rarely found, especially within a two person team. Their combined knowledge of the area, units, and communities to include specifics about many of them demonstrated an in depth understanding of the area and the local real estate market. Their punctuality is a strong point. We never once waited for them and in fact, there was one time that we arrived near a meeting location an hour early and they dropped everything to try to get there to meet us even though we had indicated that we were happy to find something to do to keep busy. We also witnessed extreme patience on their part when dealing with our inconsistent requirements and lack of knowledge and they were quick to adapt to our changes in requirements. We have never purchased a home remotely in this fashion so we have no other personal experience to relate this specific purchase to, but I would say that I would return to Kip and Joanmarie in the future for any other purchases in the area. I would also recommend Kip and Joanmarie to represent any acquaintance or personal friend of ours.
Pending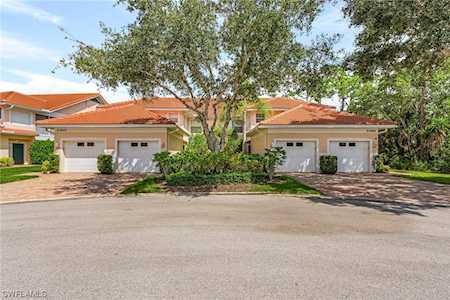 5395 Andover Dr #102
Naples, FL 34110
Cypress Pointe At Carlton Lakes