Fall is Here - So Decorate Accordingly
Posted by Office Staff on Monday, November 7, 2016 at 3:38 AM
By Office Staff / November 7, 2016
Comment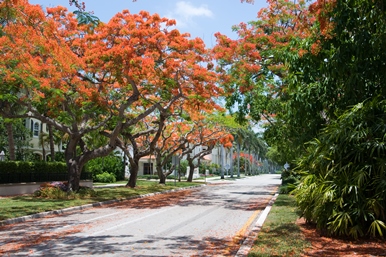 With summer drawing to a very warm close in the last month, seasonal buyers are flocking to Southwest Florida in an escape of the snowy north. And, if you're planning on selling in the near future, you'll likely be hearing from some of these potential buyers.
When you start sprucing up your home for a showing, consider adding some fall flair to the mix – not only will you be giving a fresh, new look to your home that still compliments the warm climate, you'll be subtly reminding northern buyers of their own home up in the colder parts of the country. Here are some tips for getting your house in to the fall mood:
1. Fill Clear Containers with Dried Leaves
Nothing says "fall" like leaves that have changed color and fallen. So, for this cheap and easy decoration, simply collect some of these leaves and twigs, dry them out, and place them in the clear container of your choice (preferably glass). It will look like you just came from a forest with winter just around the corner.
2. Thread Acorns
Acorns are another exterior element that inspires visions of fall, so use this to your advantage. Stringing up acorns to create an attractive border for a picture or mirror is a great way to add a little hint of the season without being too excessive.
3. Pumpkins Are Perfect
These large fruits are staples of Halloween celebrations all over the country, so incorporating the look into your interior decoration will give your home the feel of fall. No need to find one that is obnoxiously large and orange, however – many decorative pumpkins can be purchases, and with a little straw to accent them, you'll be well on your way to embracing the spirit of the season.
4. Pine Cones O' Plenty
It's as simple as an unused mixing bowl filled with pine cones – these spikey, unique parts of the pine tree are not merely relegated to dropping during the colder seasons, but have nevertheless become associated more with such months thanks to the ubiquitous Christmas pine. Adorning your coffee table with pine cones will give your home the scent of a pine, and with it a sense of the changing seasons.