Blue Sky 2
Floor Plans: Blue Sky 2 | Freshwater 2 | Starlight | Sunrise | Sweetwater | Sweetwater II | White Sand 2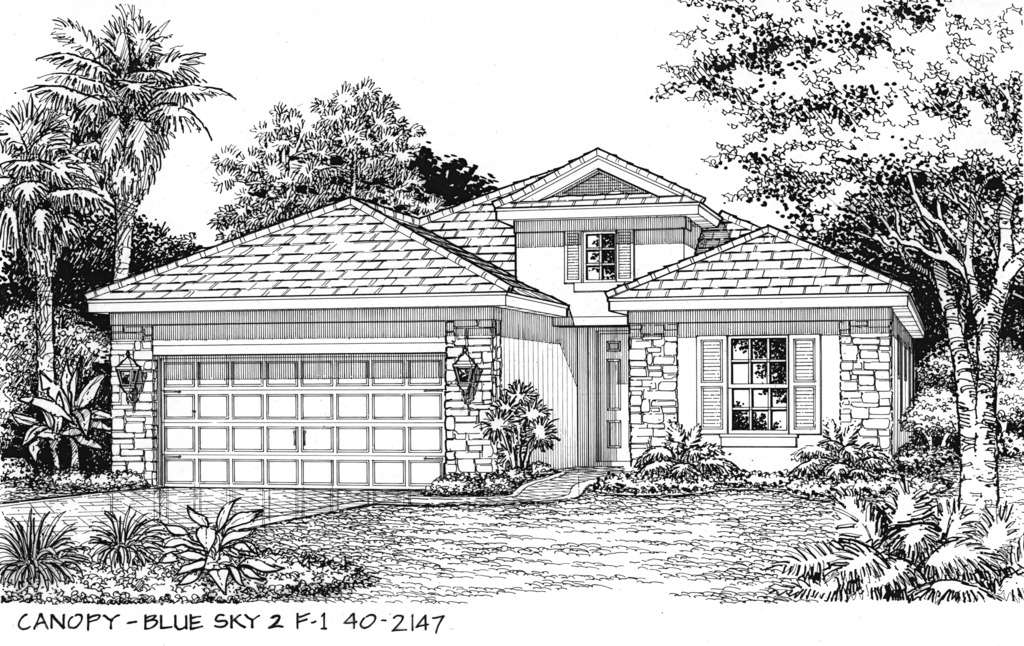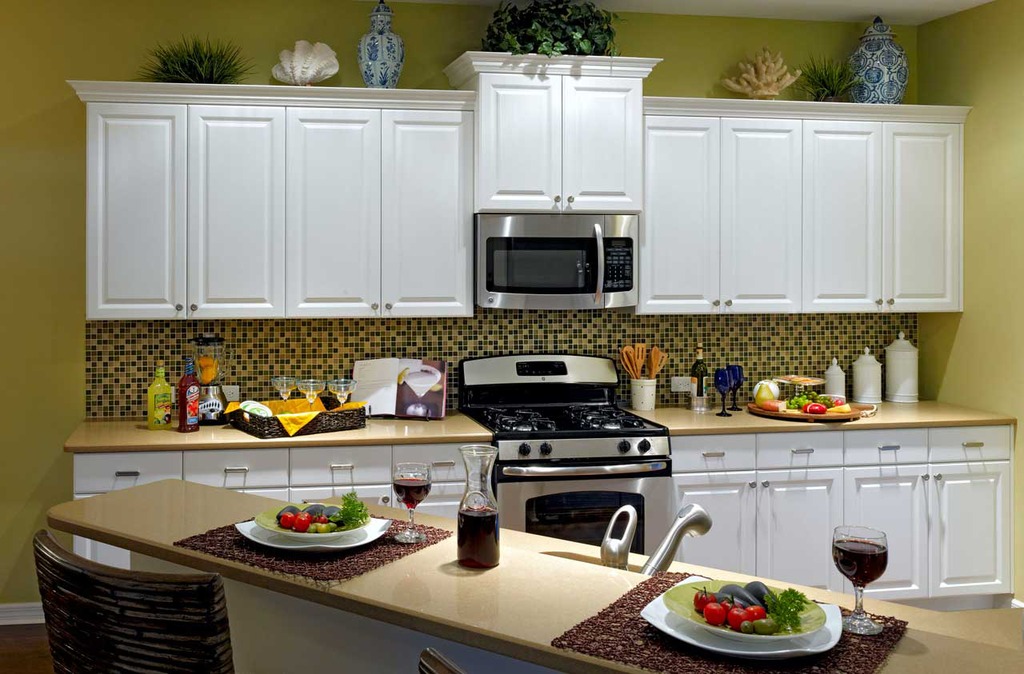 Welcome to Canopy Community here in the heart of Fort Myers, Florida. Canopy contains some of the most beautiful preserve land in the Fort Myers area. In addition, lake views from your window greet you every morning at the Blue Sky 2 floor plan. Let me show you around as we pass through this sheltered entry way.
The first thing you'll notice, are the 9'4" vaulted ceilings everywhere! This 6'3"x11'10" foyer even gets the vaulted ceiling treatment. Turning to your left here, you'll see this home's mudroom, with entry into the laundry room and HVAC closet beyond. This mudroom leads directly into the two-car garage we passed by as we walked up to the house. Across the foyer we come to a tiny hallway connecting two bedrooms and the main fully-equipped bathroom. As we continue through the foyer, we come to a 15'3"x10'5" room that would be perfect as your own private den.
Upon exiting the foyer, we come next to your private dining room, beautifully sized at 12'4"x10'7" sq ft with it's own entrance to the 11'3"x13'7" kitchen. Passing through the amply-sized 13'7"x26'11" family room, we find the kitchen to our left. A tiny pantry has been tucked in behind the counter, not far from the kitchen's entrance to the private dining room. The kitchen's main counter extends out past the kitchen wall on an angle, creating the appareance of an attached island/serving counter. Just beyond the end of this counter is the 9'11"x11" family breakfast nook looking out on your own private covered lanai. This 14'x8'8" outdoor living space is perfect for relaxing or entertaining your friends under the tall Canopy trees.
Passing along the sliding doors, let's take a gander at the 13'3"x16'3" master bedroom. There is plenty of room here for your king-size bed and furniture. Turning to our right inside the door here, we come to a luxuriously-sized walk-in closet and passing through that, we come to a large private, fully-outfitted en-suite! Floor plans for this home design allow for a private entry off the master bedroom to the lanai as well.
At 2,147 sq ft, the Blue Sky 2 floor plan can be yours starting at just $326,990.
For more information, please contact us.
Contact Us