Luca VIII
Floor Plans: Carrara VII | Pallazio VII | Bella Casa VII | Luca VIII | Francesco VIII | Bella VIII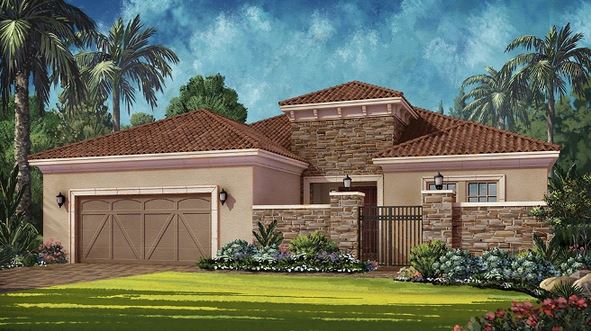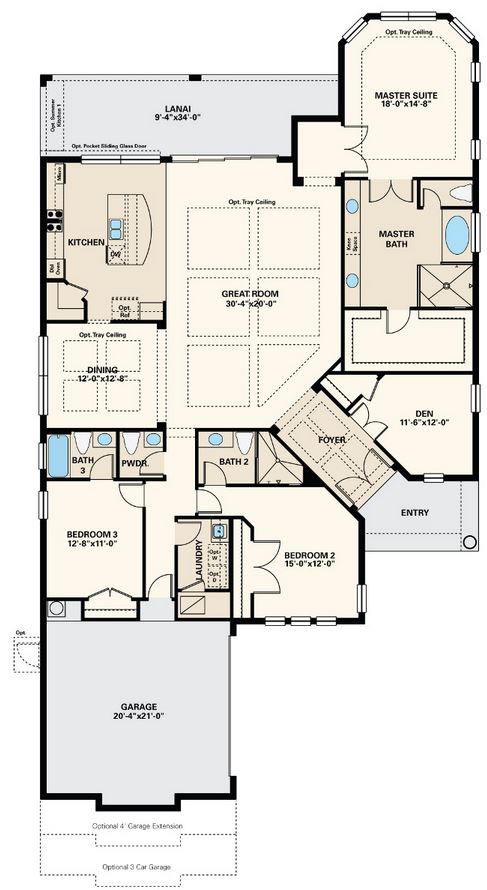 The Luca VIII is a luxurious range of new build properties available within the Esplanade Golf and Country Club in Naples Florida. This house has a number of features which may tempt you to buy. As with all of the new homes in this development they are designed to be spacious and stunning both from the inside and outside.
First Impressions
The Luca VIII looks great in photos and certainly doesn't disappoint in person either. The houses are available in a number of different finishes, all of which look great. When first setting foot inside the house you enter through the foyer and then into the great room. The great room is a lovely space with high ceilings and lots of space. Off this all the other rooms are accessible.
All bedrooms have their own bathrooms which will mean you won't have any queues for the bathroom in the morning. There is also a small powder room accessible from the great room for guests to use.
Bedrooms
This property has a total of three spacious and generous bedrooms. All of which have their own en suite bathrooms. The master bedroom is the jewel in the crown of this house. It has a large bay window to let in lots of light throughout the day. The master bedroom is 18' x 14' 8" and will accommodate even the largest of beds. The master bedroom has a built in walk in wardrobe which will be able to store all of your clothes, no matter how much you love shopping. The bedroom opens straight into the large and luxurious master bathroom complete with toilet, shower, double sinks and bath.
The other bedrooms are also an attractive size and all of them have fitted storage. This will mean that this house will have plenty of storage without needing separate wardrobes to be fitted.
Kitchen
The layout of the kitchen has been designed with the ultimate in convenience in mind. It has a central island with a fitted cooker and plenty of work surfaces around the edge of the room. Sliding glass doors open straight out onto the Lanai which can even be equipped with a summer kitchen to make the most of the summer months.
The kitchen also has doors into the dining room which makes it very convenient for large parties. Food can be taken straight out of the kitchen and into the dining room.
The Den
As well as all the bedrooms there is also a den tucked out of the way which is accessible just off the foyer. This would make a perfect office and is a good way to keep any clutter out of sight. This also has a separate built in storage area.
Garage
The Luca VIII is available with a single, double or triple garage depending on the plan that you purchase. All of the garages are spacious and large enough for any modern day car.
For more information, please contact us.
Contact Us