Naples Lakes Real Estate
#star-ratings-small-naples-lakes#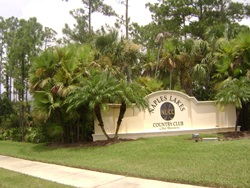 Tucked quietly amongst the scenery and natural vistas of South Naples, the contented community of Naples Lakes is a true Florida gem. This 490-acre, gated community offers a bundled golf membership to the fabulous Naples Park Country Club, as well as access to the exclusive, 24,000 square foot clubhouse and other incredible amenities, and sits just minutes away from all of Naples' most desirable hotspots and beaches.
160 acres of natural preserves and conservation areas throughout the property make Naples Park a true haven for all kinds of amazing Florida wildlife, and its status as a "Certified Audubon Cooperative Sanctuary" makes the community the perfect place for nature lovers. Plus, no matter what you're looking for in a new home, you're bound to find your perfect fit – 731 unique homes and condominiums located in 6 beautiful neighborhoods await at Naples Lake, coming in all shapes and sizes, as well as in a variety of different floor plans. Luxurious add-ons and features are to be found in every home, including stunning views of the signature golf course, the vast nature preserves, or the many glassy lakes, and the amenities that are available outside your home are just as fantastic.
Listings Naples Lakes Country Club
December 8, 2023
Homes
Two neighborhoods in Naples Lakes are devoted to single-family homes and estates: Placid Village, and Tahoe Village. In Placid Village you'll find beautifully designed single-family homes that range in size from 2,098 to 2,562 square feet and feature exquisite stone driveways, carefully manicured landscaping, and gorgeous interiors. Some floor plans offer two bedrooms and a den, while others expand to three bedrooms and a formal dining room. Each home in Placid Village comes with a private, two-car garage, and many even come with a heated pool and spa.
In Tahoe Village, stunning estates line the streets and draw the eyes of every passerby. Nine separate floor plans are available, ranging in size from 2,600 to an incredible 4,268 square feet, and come with three or four bedrooms, three bathrooms, and a spacious den. Other features you'll find in these estates are formal dining areas, state-of-the-art kitchens, coffered ceilings, and beautiful architecture. Like the homes at Placid Village, your new estate in Tahoe will come with an attached, two-car garage, and many even feature a heated pool and spa.
Condominiums
Four unique neighborhoods in Naples Lakes are devoted to beautiful condominiums, carriage homes, and coach homes. Arrowhead Village is comprised of 16 two-story buildings with 8 units in each – the ground floor designs range in size from 1,672 to 1,908 square feet, and the second level floor plans are sized from 1,975 to 2,184 square feet. Your new homes will come with either two bedrooms and a spacious den or three bedrooms, as well as a private, attached one-car garage.
In Barrington Village, condominium buildings rise up from the landscaping, surrounded by beautiful scenery and Florida palms. The 11 buildings each house 19 units, and the ground floor even accommodates convenient and private one- and two- car garages. The top three floors are the residential units, and come with floor plans that range in size from 1,394 to 1,772 square feet, and feature two baths and your choice between two bedrooms, two bedrooms and a spacious den, or three bedrooms.
Juliana Village is made up of 22 buildings with 4 units in each, and Providence Village offers 19 buildings with 4 units in each as well. The buildings in both neighborhoods feature downstairs plans of more than 2,000 square feet and two bedrooms with a den. Upstairs, you'll find a three bedroom, three full bath floor plan with a roomy den – all on 2,500 square feet – and all residences come with an attached two-car garage.
Naples Lakes Country Club
The pristine, natural landscaping in South Naples is the perfect setting for a championship golf course, and Naples Lake has provided with authority.
The Arnold Palmer Signature Course is a stunning example of golf course architecture and ingenuity. Surrounded by thick woods, beautiful lakes, and natural preserves, this South Naples track is well regarded as one of the finest in the area, and you can see for yourself – full golf membership in bundled in when you purchase a new home in Naples Lakes. The par-72 course appeals to players of all ages and skill levels, with multiple tee boxes on every hole ensuring that there is a perfect fit for everyone – the six unique tees range the course's length from 4,546 to 6,708 yards, and every hole is carefully manicured and immaculately designed.
But the course is not all you'll be able to enjoy in Naples Park: The incredible and enormous clubhouse at Naples Lakes Country Club is the principal focal point of the entire community, and acts as a singular hub of social activity, fun, and recreation for all residents. This majestic, 24,000 square foot clubhouse is home to amenities such as formal and private dining rooms for every occasion, an outside dining terrace, an expansive lounge area, a fully-stocked Golf Shop, and much, much more.  Play a quick game with some friends on one of the five Har-Tru tennis courts, swim in the Junior Olympic-sized swimming pool, or take a walk among the palms and woods – at Naples Park, luxury and fun are right in your own backyard.