Listings Olde Naples
September 28, 2023
$1,836.45
Avg. $ / Sq.Ft.
$3,600,000
Med. List Price
#star-ratings-small-olde-naples#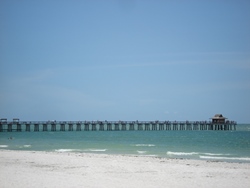 When looking for a real estate property, you need to consider a lot of factors. These would have to include location, view, cost of living of the area, quality and aesthetic value of the house and others. And when talking about these things, those being sold in Olde Naples in Florida are a great choice for you.
There are many homes to choose from in Olde Naples. Name your specifications and you can find it there. These homes are scattered in the different areas like the Beachwalk, Golf Drive Estates, Lakeview Terrace, Naples Plan Tier, Olde Westlake Villas, Par La Ville, Ridge Lake, Ridgeview Lakes, Rusty Pelican, Spring Lake, and Villas Ravello.
Olde Naples, being a part of the State of Florida, gives you that relaxing environment with its coconut palms lined along the avenues that lead to the beach. Apart from that, it offers you a wide and rich history, as well as beach views, which is a perfect place to start building your family. It is a very ideal place where you can walk around and bike to the beautiful beaches. In the late afternoons, Olde Naples brings you one of the best sunset views in the world.
Living in Olde Naples lets you have everything in close proximity. Dining out is always a fun and exciting experience because you do not have to go too far. With the many fine restaurants and stores located on the 5th Avenue and the 3rd Street, you will always have a wide variety of choice.
Naples Offers Golf Communities
Because Olde Naples is the favorite destination of the wealthiest Americans, golf courses have been placed to cater to the top sport of choice of these elites. And yes, there are a lot that you can find here in Naples. In fact, many of these courses have hosted professional golf tournaments because of the ideal golfing weather. These golf courses come complete with luxurious amenities that can cater to its opulent needs of its clients. If you love to golf then this is a perfect place to settle for good.
The Types Of Homes In Olde Naples
The houses come in different varieties like from small comfortable beach cottages and marvelous single-family houses up to luxurious beachfront estates and condominiums. There are also vintage houses whose designs vary. Old Naples also has some old houses, which have been remodeled and updated. And interestingly, many homes have been brought down to give way to entirely new magnificent structures.
Beachfront condominiums and bay front condominiums that range from low-rise to 24-floor units can also be found in Olde Naples, particularly along the Venetian Bay, Inner Doctor's Bay, and Moorings Bay. In these areas, you may simply walk your way to the beach for a swim, a day of fishing, or for surfing.
Meanwhile, luxury homes that have a large area of open floor living space have risen in Olde Naples. These are usually the homes of many American business tycoons. Most of the residents of Olde Naples enjoy their private and secure abode. During their free time, they get to enjoy swimming, fishing, jogging, or just lazing around by the beachfront. If you prefer this kind of lifestyle, then investing in this prestigious Naples community would be a decision that you will never regret.