About the Developer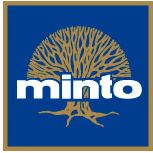 The community will be built by Minto, a family-run business that was first established in 1955. The company has grown in strength since its humble beginnings and has fast-become one of the most prominent home builders in the state of Florida. In fact, more than 70,000 new homes have been built by the developer, including 20,000 in Florida alone.
The company provides a new standard of living for those who want to combine the great outdoors with practical living space, and have been ranked #1 by the Eliant Homebuyers Choice Awards. Minto has also won a plethora of other awards for their home building, making them one of the most-awarded home builders in the country.
For more information, please contact us.
Contact Us