Amenities

The Isles of Collier Preserve are about four miles from Fifth Avenue, an area that is among the most desirable destinations in Naples. As one goes around Fifth Avenue they are bound to discover some exquisite places among them various premier boutiques, cafes, art galleries, interior design shops, entertainment opportunities and fine dining.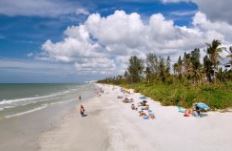 When ready to go out to have some fun and enjoy the sunlight, you need to visit the beautiful white beaches that are situated on the Paradise coast on the gulf of Mexico. In addition there are also some beautiful beaches on Keewaydin Island that are only reachable by boat. The island is just nearby and the beaches are unspoiled making them quite appealing.
As much as 2400 acres of the preserve is dedicated to preserve areas and natural habitat making it easy to find various ways to explore and enjoy the amazing environment. This is about half of the preserve making it big enough for one to enjoy the scenery around the area. The club serves as the community's focal point for social activities. Residents can go there to work out, play tennis and relax by the swimming pool.
The residents can also enjoy their refreshments at the bar and grill that overlooks the admirable Cypress Waterway waterfront views. Greenways have scenic hikes, biking and walking trails. There are nature watch areas and exercise stations located along the trails. Water sport enthusiasts have not been left behind and thus have a reason to celebrate. They can have fun at the dock, boathouse and kayak launch.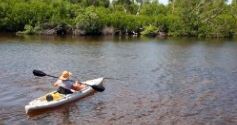 The Cypress Waterway can be explored using the Minto kayaks. Moreover, they can also decide to go on guided boat tours at designated times. This normally takes place between Friday and Saturday from about ten in the morning to about four in the evening. On Sunday, they can go from 12pm-4pm.
For more information, please contact us.
Contact Us