Vineyards Real Estate
#star-ratings-small-vineyards#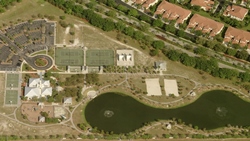 Tucked quietly into the shade of North Naples, Vineyards is a community of breathtaking homes centered around a Mediterranean architecture that is reminiscent of the beautiful Italian countryside for which the surrounding city was named.
Walking into Vineyards is like being transported to an entirely new world – a world of sprawling villas, impeccable landscapes, soothing fountains, and a community atmosphere that exudes friendliness and comfort. More than 100,000 gorgeous palm and shade trees are spread throughout Vineyards, and make the perfect homes for the countless songbirds that can be heard all around. Plus, the community emphasizes soothing earth tones, making for an environment that is both welcoming and comforting.
Living here is akin to living in a Mediterranean paradise typically reserved for dream vacations. But this is a vacation for you that never has to end – and it all starts with your new home in Vineyards. 
Listings Vineyards
December 8, 2023
Homes
The luxurious homes at Vineyards are divided conveniently up between four neighborhoods – Avellino Isles, Hammock Isles, Venezia Grande Estates, and Vista Pointe.
In Avellino Isles, you'll find flawlessly designed 2- and 3-story coach homes that feature all of the incredible amenities that any other home would have to offer – and then some. Your home will not only come with a private 2-car garage and personal elevator, but also a stunning terrace outside that overlooks beautiful lakes and the golf course. Prices start at the mid-$500s for the 2 and 3 bedroom homes that range in size from 2,114 to 3,282 square feet.
Hammock Isles is a large subdivision that features villas, single-family homes, and estate homes. The villas range in size from 2,276 to 2,919 square feet and boast fabulous, covered lanais that include a pool and spa. The single-family homes come in five unique floor plans that include 3 or 4 bedrooms and a spacious den, and range in size from 2,626 to 3,000 square feet. And the estate homes are majestic – just three have been built in Hammock Isles, and each comes with a large 3-car garage as well as 2,900 to over 3,100 square feet of living space.
The neighborhood of Venezia Grande Estaes is a collection of luxurious, sprawling homes that all are unique in their own way. Incredible views of the surrounding natural landscape are emphasized, and the incredible interiors are matched only by the flawlessly designed exteriors. Living here is like living in a Mediterranean wonderland.
Finally, Vista Pointe has created a lifestyle for its residents that is both luxurious and comfortable at the same time. The fabulous mid-rise condominiums here come complete with incredible views of the lake and fountain as well as the lush golf course. Attractively priced at the low-$400s, these 2-and 3-bedroom residences range in size from 1,940 to 2,640 square feet and even boast gorgeous screened terraces.
Amenites
While Vineyards has provided residents with the pinnacle of home design and architecture, they have also created a reputation for creating the most comprehensive series of amenities and perks in all of Naples.
Start at the clubhouse – this enormous, 70,000 square foot masterpiece is a hub for all things social and fun at Vineyards.  It's the best place to meet your friends, hang out with neighbors, enjoy some delicious beverages and food, and simply appreciate the wonderful Southwest Florida lifestyle.
You can indulge in wonderful aquatic exercise programs, participate in weight training, and take swimming lessons that are tailored for every age and skill level – there's a level of personalization in Vineyards that you are not going to find anywhere else.
And that isn't all – Naples is world famous for its luxury golf, and Vineyards is no different. Two breathtaking championship golf courses will be right out your front door when you live here, giving you the perfect opportunity to work on your game, play a fun round with some friends, or just enjoy a few drinks at the comfortable clubhouse while you watch the game. The pro shop is fully stocked with the latest in golf equipment and technology, and the highly-trained golf staff is there to assist you with anything you need. It's an experience unlike any other in Naples, but it's the norm here at Vineyards.